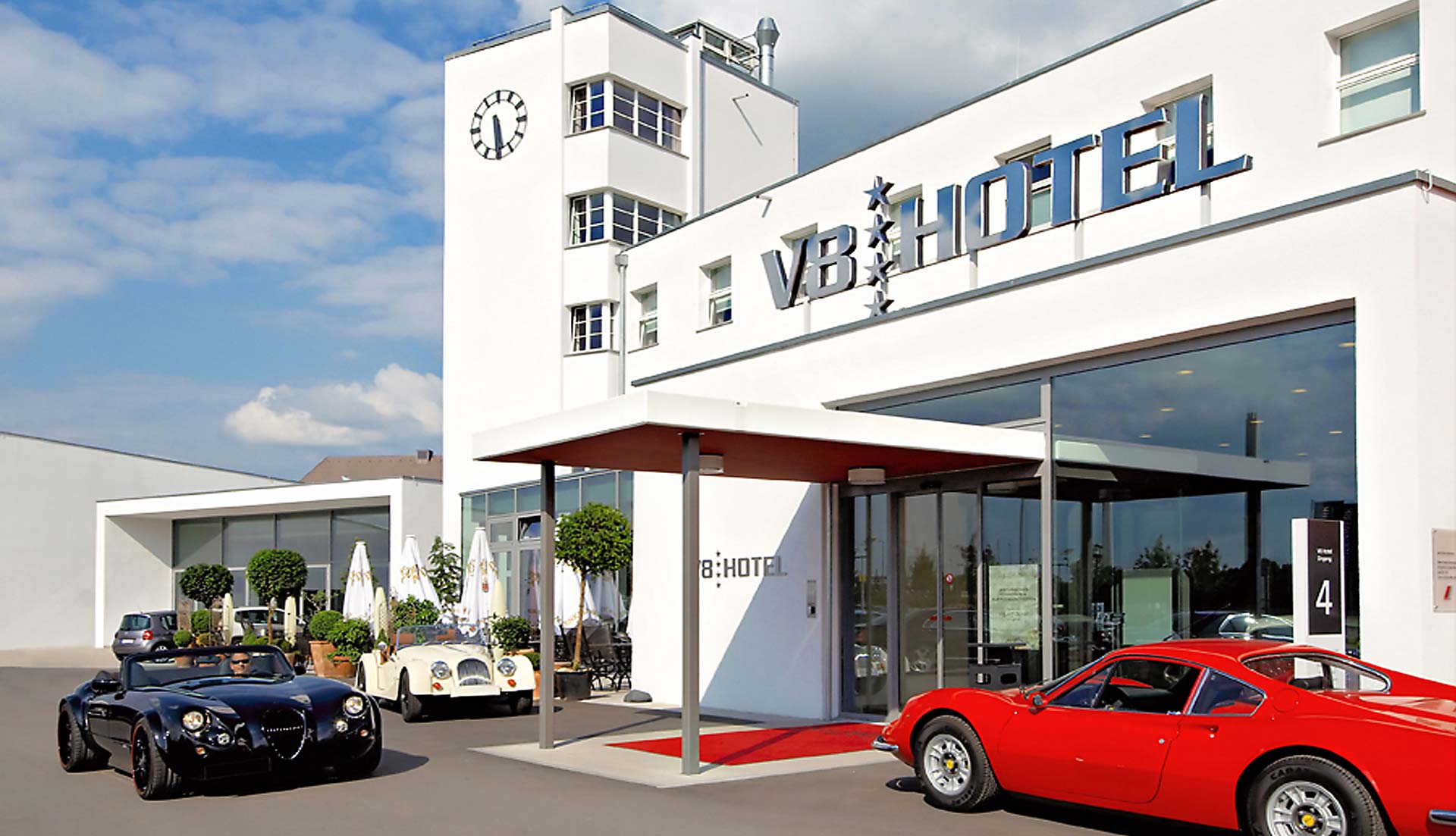 V8 Hotel


MOTORWORLD Region Stuttgart
Arrive and feel good – this is the motto by which we welcome our guests in our two establishments – the V8 HOTEL, newly opened in 2018, and the V8 HOTEL Classic, the first V8 Hotel.

Whether in the bar, lobby or restaurant – every guest will find his or her individual feel-good area. The eras of automotive history and the versatile use of vehicles over time are reflected in the furnishings of the hotel rooms in both properties. The V6 design rooms in the style of classic modernism illuminate the range of the automotive world with matching wall graphics and exclusive photographs.
Our 26 V8 themed rooms immerse guests in a themed world all their own. No two rooms are alike, everything is individually designed and furnished with unique items. Illustrations on the walls and a wide variety of furniture and beds made from real vehicle parts come together to create a total work of art. From racing, for example, the themes Le Mans or Solitude, from Europe Vive la France, Made in Germany and Forza Italia, and from everyday life the car wash, workshop or service station.