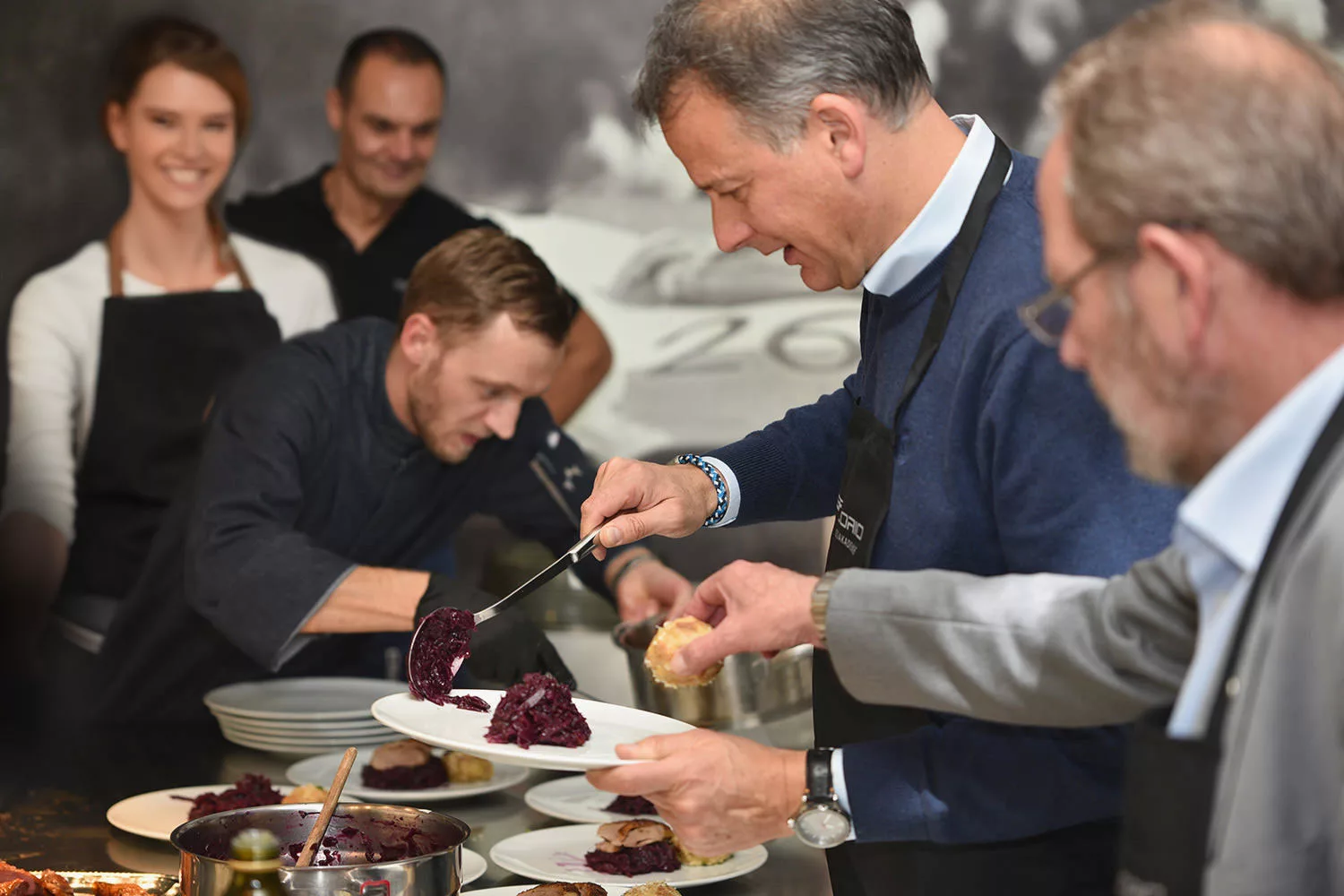 MOTORWORLD Region Stuttgart
Immerse yourself in the glorious history of the legendary Solitude races and let us take you on an enjoyable journey. Enjoy the ambience of the MOTORWORLD Pop-Up Kitchen in the heart of Motorworld, which brings to life the captivating atmosphere of racing days gone by.
The Solitude races were a famous motorsport event that took place from 1903 to 1965 at the Solitude Ring near Böblingen, Germany. In the early years, the races were part of the Grand Prix motorcycle race and later were also included in the Formula 1 calendar. Famous racing drivers such as Juan Manuel Fangio, Stirling Moss and Jim Clark took part in the races and fought thrilling duels on the challenging track.
In our MOTORWROLD pop-up kitchen, you can immerse yourself in history and feel the legends of the Solitude race track. We want to give you the feeling of being part of this fascinating era, in which courage, skill and team spirit played the main role.
Coffee – stylish and of the highest quality, fresh from the portafilter. In the Barista Ape we conjure up with passion and precision, energy and pleasure in every cup, for coffee gourmets.
Cocktail course & tasting
Immerse yourself in the fascinating world of cocktails. Let our experienced bartenders guide you as you discover the art of mixing and tasting.
Cooking course & show cooking
Together we create culinary masterpieces with passion, whether as a supporting program or for a relaxing end to the evening – a culinary experience that ignites your senses.
The Schall wine house takes you on a wine experience tour along the Grand Prix, the Mille Miglia and, of course, the Solitude. Taste here exquisite wines from the respective region.
2 wine refrigerators
1 hand basin
1 hotplate with a hob
1 hotplate with four hobs
1 frying plate
1 oven with grid & trays
1 oven with rack and pizza stone
2 plate warmer
2 Steam oven
1 dishwasher
1 freezer with ice dispenser
1 Refrigerator
2 Oven
1 serving trolley
3 refrigerators
1 sink
1 Industrial dishwasher
2 washing machines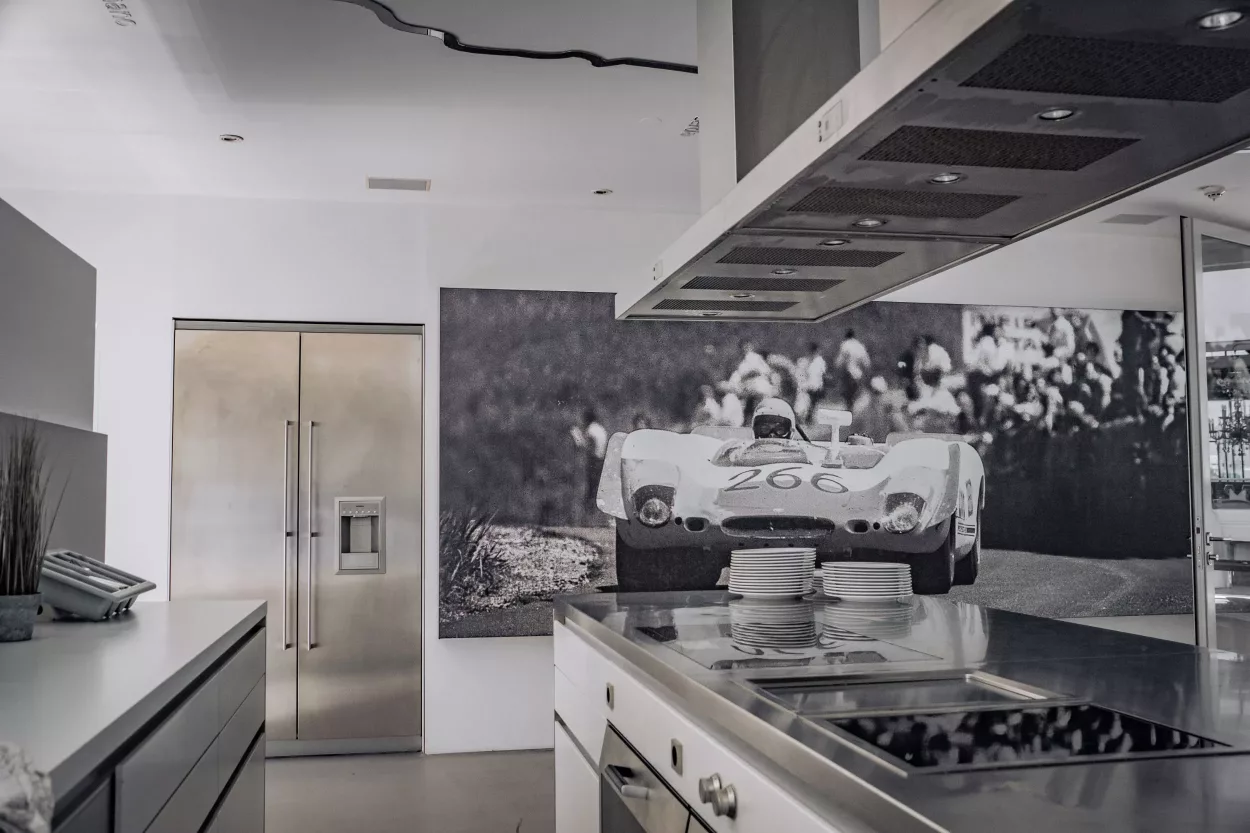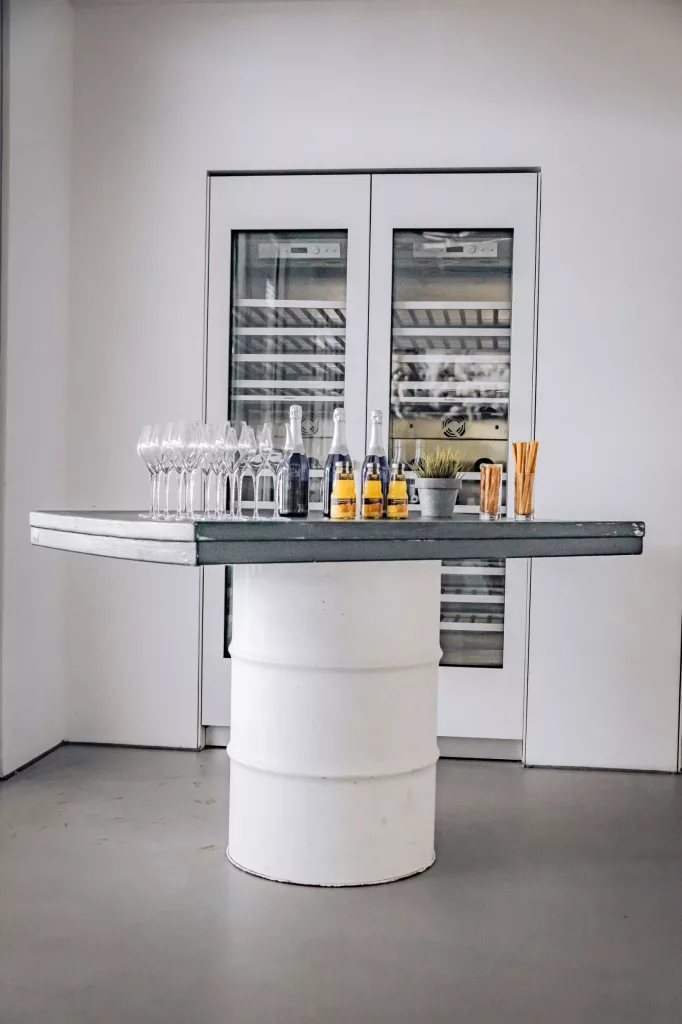 We invite you to: cook together, learn the art of barista craft, attend an exciting cocktail class or simply be cooked by the gourmets of the region.